Epson C7500/C7500G Durable Pigment Label Printer
http://afinialabel.com/wp-content/uploads/hero-bkgd-wines-1920x696.jpg 1600w">
Top Uses & Industries
Beverage

Chemical Retail

Health & Beauty

Chemical (GHS)

Food & Snack
Print durable labels at high speeds
Easily create full-color durable labels at almost a foot per second
BS-5609 certification means labels won't smudge, smear or fade1. In addition to its ability to print durable labels with variable data at high speeds, the C7500 series from Epson is a is a rugged and reliable machine. It needs minimal maintenance and has a low overall cost of ownership; making it an ideal label printer for busy, on-demand environments.
High-volume printing
Fast print speeds (12 IPS)
Super low ink costs
Waterproof pigment inks
Epson C7500/C7500G Details
Roll-to-Roll Label Printing
The optional rewinder is an ideal accessory for companies printing high volumes of labels. The rewinder connects directly to the printer, with no other required connections, and allows for roll-to-roll printing to help your company keep up with demand.
Reduce labeling costs
Epson C7500 series inks provide up to 50 percent lower printing costs than with laser and thermal transfer printers for high-durability color labels2. High-yield ink cartridges also mean fewer user interventions and less waste than with most thermal transfer printers. In addition, they're easy to change, so there's less downtime.
Astounding image quality
PrecisionCoreTM inkjet technology from Epson delivers precise barcodes and ultra-sharp text. Fine text and icons are crystal clear and highly legible.
Specifications
Specifications and support are available from Epson.com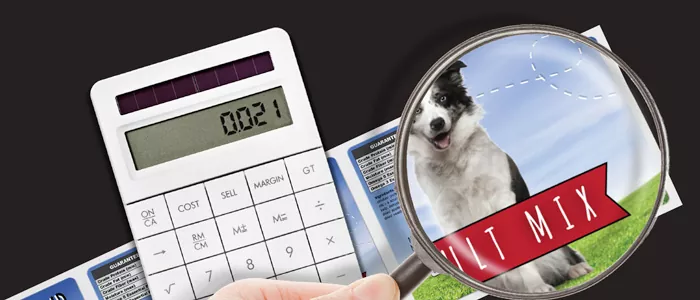 How will my labels look?
What will my costs be?
Let's find out.