Professional Digital Label Printers: High-Speed and highly capable.
L301 Color Label Printer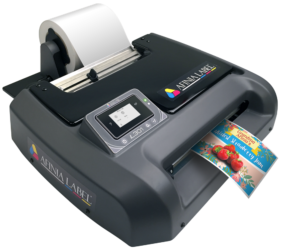 Economical price point
Wide range of label stock compatibility
Ultra high quality and resolution
Variable data compatible
Ideal for short label runs
View
L801 Color Label Printer
Ultra fast - 60'/min
Industry-leading low cost of ownership
Super high quality and resolution
GHS compliant
Variable data compatible
Ideal for all run lengths
View
UW300 Unwinder & RW300 Rewinder
Can be used as standalone units
Dramatically increase roll size & weight capacity
Perfect for longer runs
Uprated, heavy-duty motors
Easy tension adjustment
View
NeuraLabel 300x Label Printer
Ultra fast - 20"/sec
GHS-Compliant
Variable width from 1.5–8.5"
Durable pigment for harsh environments
Easy media loading and operation
View
Epson ColorWorks C7500
Rugged, low maintenance design
Ideal for high-volume labeling applications
Ultra fast – 60'/min
Optional rewinder
BS5609 certified*
*View
Epson C831 Label Printer
Ideal for GHS large format drum and chemical labeling
Industrial-strength MicroPiezo® inkjet printer
First inkjet solution that has been BS5609 certified*
Printable area up to 8.0″ x 22″
*View
Epson C3500 Label Printer
Compact, robust design for commercial use
High-quality, four-color inkjet printing (CMYK)
Individual ink cartridges for efficient use of ink
BS5609 certified*
*View
Software
NiceLabel
Wasatch SoftRIP
View
View Only:   All Equipment Finishers
---
We offer a variety of inkjet and laser label printers to suit your needs. Our Afinia Label professional, full-color digital label printers, Epson® ColorWorks™, and NeuraLabel label printers offer exceptional quality, efficient ink usage, and high speed. All printers are either GHS compliant or BS5609 certified. Please see printer details for specifications.
Our product line contains professional label printers than span the range from sub-$2,000 printers for new brands and small business to mini-digital label presses that can digitally print, laminate, rotary die-cut, slit, and roll up to 7,200 4″ x 6″ labels per hour. Also, the ink cost can be as much as 80% less than other printers.
For those who need to automatically apply their labels to cylindrical containers, our A300 Label Applicator is a good choice.
Have a question about our products or their capabilities? Please contact us.