L301 Small Business Label Printer
Top Uses & Applications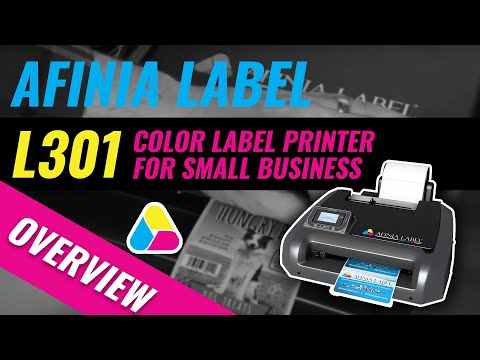 Professional Label Printing at a Small Business Price
Save time and increase flexibility by printing your own short-run labels
The Afinia Label L301 Small Business Color Label Printer is perfect for small and growing businesses. In-house, on-demand label printing allows the flexibility that growing brands need to thrive: change your labels as-needed to accommodate branding, ingredient, or government regulation changes.
Powered by time-tested HP thermal inkjet printing technology, the professional-level L301 can go to work for just about any label application. Just plug it in to your computer and install the included Windows printer software to start producing color labels on demand, even from a simple PDF. The L301's Windows-based driver ensures compatibility with just about any design software.
Low-volume, short-run printing
Affordable tri-color ink cartridges
Compact & attractive form factor
Economical price point
L301 Details
Flexibility for Growing Brands
Bringing label printing in-house with the L301 Professional Label Printer allows brands the flexibility they need to grow. Instead of ordering minimum label quantities that can result in wasted or outdated labels, brands can print the labels they need, when they need them. The L301 also opens the door to seasonal product labeling, and private labeling products for customers.
Increased Savings
Save time, save money, and save your sanity. The easy-to-use L301 eliminates third-party lead time, and decreases your printing cost per label. Regain freedom by not worrying about pre-printed label inventory, or missing out on time-sensitive opportunities.
Vivid, Beautiful Labels
The professional-quality L301 prints in vivid, optimized color (up to 4800 x 1200 dpi), creating a professional label that catches the eye of potential customers. It's compatible with a wide range of media, so you can create the best look and feel for your brand.
Specifications
Printer

Print technology
HP Thermal Inkjet
Inks
Black single (29.1ml) pigment ink cartridge; Tri-color single (22.5ml) dye ink cartridge
Print resolution
Color: Up to 4800 x 1200 optimized dpi; Black: Up to 1200 x 1200 rendered dpi
Print speed
Artwork-dependent, Approximately 1.8 in/sec (4.6 cm/sec) printing a 2.2 in (56 mm) wide image in normal mode
Print width:
1.75"–6" (44.5mm–152.4mm)
Print length:
0.75"–48" (19mm–1219.2mm)

Media

Media types
Compatible with a range of paper, polyester, polypropylene, and vinyl label stocks
Thickness
0.004"–0.01" (0.1mm–0.3mm)
Maximum roll diameter:
6" (152.4mm)
Core diameter:
Requires 3" (76.2mm) cardboard core
Media sensors:
Gap, continuous, black mark. Auto-calibrating
Die-cut label gap:
Minimum 0.125" (3.0mm) Maximum 0.3" (8.0mm)
Black mark
0.125" (3.0mm) – 0.3" (8.0mm) long, Left side position

General

Cutter/sheeter
Manual slide cutter
Interfaces:
USB 2.0 connection
Operating system:
Windows 7+ (32 and 64 bit)
Display:
Front panel LCD with buttons
Operating temperature:
41°–104°F (5°–40°C)
Storage temperature:
-40°–140°F (-40°–60°C)
Operating humidity:
15–80% RH, 20–80% recommended
Non-operating humidity:
10–90%
Dimensions:
19.0" (482.6mm) W x 22.0" (558.8mm) D x 7.0" (177.8mm) H
Agency Certifications
CE, FCC
Warranty
One year
Afinia Part Numbers
L301 Printer: 26849
Black Ink Cartridge: 26562
Tri-color Ink Cartridge: 26548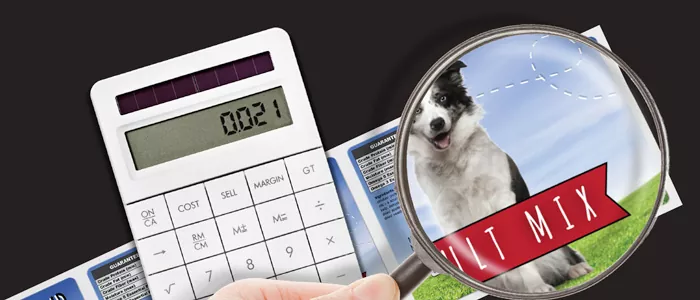 Try a Free Sample!
Want to know exactly how your labels will look?
And get a full breakdown of your cost per label?