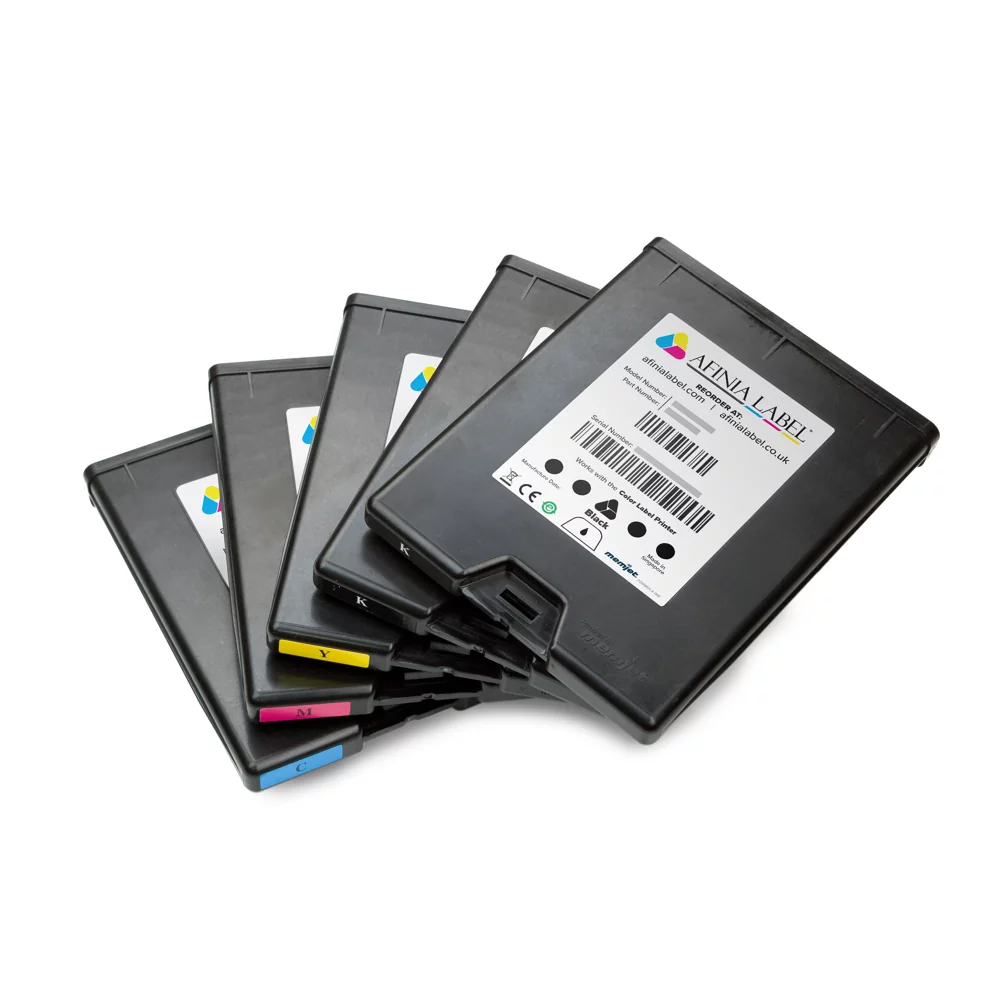 Afinia Label Memjet Ink Cartridge Supply Options
Afinia Label no longer carries the discontinued RTI, Rapid, Vortex, OWN-X, or SpeedStar Memjet ink cartridges.
RTI, Rapid, Vortex, OWN-X, and SpeedStar label printers are all based on Memjet Technology. Each printer's ink cartridges are "chipped" by Memjet so that only an Afinia Label L801 cartridge will work in an L801, an RTI cartridge in an RTI, and so on.
Should you be offered "refilled" cartridges for your Memjet-powered label printer, you should decline to purchase. Memjet technology requires specifically designed ink.
If you have questions about our current line of digital color label printing machines, please contact us at [email protected] or by phone at 952-556-1608 for a dealer near you!