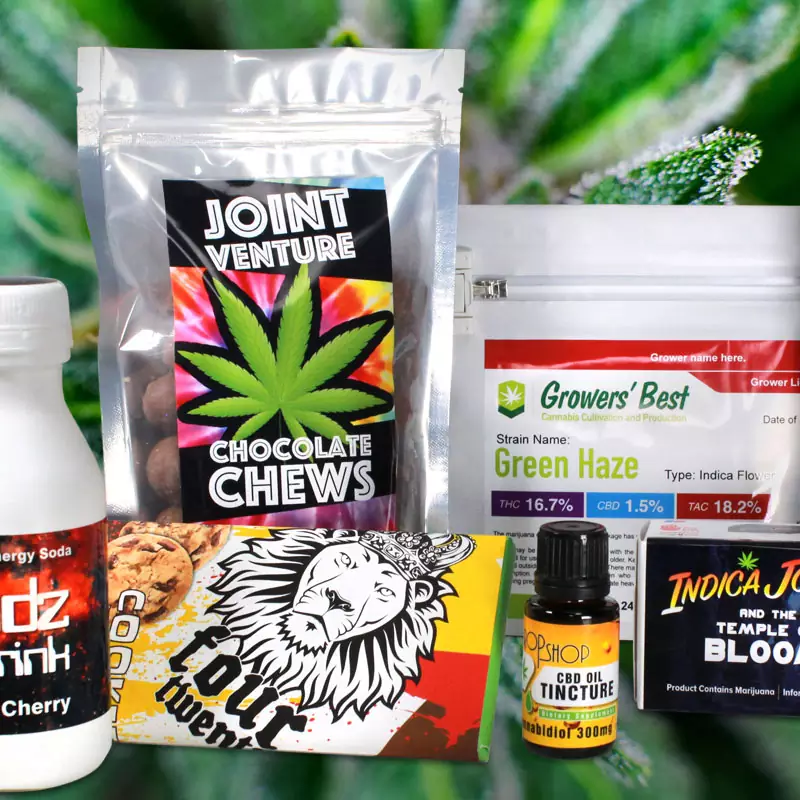 Simplify your labeling from seed to sale
Meet regulations in every state
Cannabis regulations vary heavily by state and product labeling requirements are becoming increasingly more strict. With improper labeling capable of destroying a cannabis business, meeting these requirements is crucial.
In-house printing gives you total flexibility and control to meet these regulations.
It also protects your company against the future: even if regulations change overnight, you can react quickly so your products remain fully compliant.
Automatically include variable data
Variable data printing technology lets you easily customize data on every single product label. Regulatory compliance means retailers need to include lot numbers, batch numbers, dates, patient information, testing data, potency percentages—the list goes on, and state requirements all vary.
Some companies "overlabel"—an expensive process of sticking extra labels on the product. You don't need a label for your label. Our standard Windows drivers are compatible with regulatory and seed-to-sale tracking software: as long as you've got the right data, so will your products.
Take control of your inventory
Many processors do not have total control over their inventory: one week they're getting one particular set of strains from a grow, the next week it changes. With hundreds of strains, products and containers, changeable regulations, and SKUs it's hard to outsource labels without overstocking.
Internal printing provides accurate data to customers while also eliminating packaging bottlenecks. There are also more general benefits:
Save Time
by eliminating delivery and order processing delays.

Cut Costs
with no setup or rush fees and zero minimum orders.

Reduce Waste
by printing on-demand without excess pre-printed stock.
Improve Reliability
without production issues, shipping delays, and proofing errors.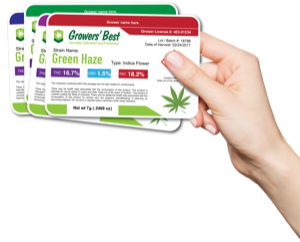 Maximize your product life
Many cannabis products have varying and limited shelf lives. Outsourcing printing takes time, and any delay to shipping means customers receive products that aren't as fresh. Common processes and delays impact your ability to deliver top-quality goods.
On-demand printing allows the product to determine the time to market; not the packaging.
Stand out from the crowd
The cannabis industry is alive with bright, wild, and eye-catching packaging. With total control over your label design (and the flexibility to make changes on-demand) you can leverage the full range of printing capabilities to stand out against your competition.