Software
Afinia Label printers are powered by a Windows-based driver, making them compatible with just about any Windows application. While Afinia does not sell software as part of our services, there are many options available—from simple "just click print" PDF readers to advanced label printing and database integration. We can also use advanced color matching tools.
Questions? Explore the links below or contact our label specialists for more information.
---

Adobe Reader
Easily print from PDF documents
Adobe Reader is one of the most common and simplest way to start printing your own labels.
---

BarTender by Seagull Scientific
Advanced label printing, including variable data and database integration
Seagull Scientific offers a free 30-day trial of BarTender, which allows you to create labels using features from the Professional, Automation, and Enterprise Editions. This program allows you to change data on the fly or via a database integration.
---
Wasatch SoftRIP
A sophisticated RIP software for precise color control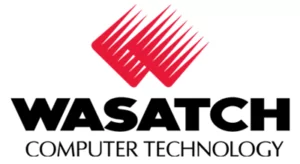 With simple setup, intuitive workflow, and powerful print controls, SoftRIP saves you time and money while producing excellent quality color. With SoftRIP, you don't need to be an expert to print like one. No matter how large or complex your production environment, SoftRIP has the tools you need for complete control.
Wasatch SoftRIP gives you the perfect combination of easy operation and sophisticated features. New users will be up and running in minutes, thanks to their easy-to-use color controls, plug-and-play imaging configurations, and quick setup. Printing experts will find the intricate controls and innovative tools necessary to implement even the most complex production and color workflows for unparalleled quality output.