F502 Fanfold Color Label Printer
500–20,000+ labels/month
Medium
Dye/Pigment (interchangeable)
Medium
8.5 in (216 mm)
The gist: Fanfold printer for mid-level production and industrial build quality. Medium initial cost and ink cost per label. Great for durable applications (BS5069 certified) like drum labels, or fanfold-specific uses, such as event ticketing.
Top Uses & Applications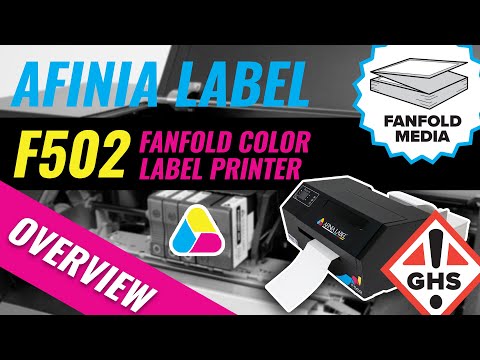 Get exactly the print you need
With DuraPrime™ Duo Ink Technology
Whether you need waterproof, durable labels or something eye-catching for the retail shelf, the F502's dual ink capability has you covered. With pigment and dye inks that each have their own advantages, you get the best of both worlds with the F502.
All-steel industrial design, improved toolbox functionality, 2x faster printing*, and durable pigment inks make the F502 extremely rugged and versatile.
*As compared to the original F501 Color Label Printer
Fanfold input
Dual-ink capability (dye & pigment)
Separate CMYK inks for economy
BS5609-certified pigment inks
F502 Details
Pigment and Dye-based Labels
Pigment-based prints are highly resistant to the challenges of moisture, abrasion, sun-fading, and extreme temperature. This makes the F502 perfect for packaging requiring GHS compliance, as well as those with high exposure to moisture, such as beverages and bath products.
The F502's dye-based prints are high-impact, colorful, and vibrant, making them ideal for prime labeling applications, such as in retail environments.
Enjoy the durability of pigment and the vibrancy of dye inks in the same printer. The F502's ink interchangeability offers a level of versatility never before experienced in the label printing world.
BS5609 Certified for Durable Labels
The F502 has been tested and certified to produce BS 5609-compliant and GHS (Globally Harmonized System) labels, which helps keep chemical manufacturers in compliance with packaging and transportation requirements. This testing evaluates the permanence of the print through abrasion and submersion in salt water for a period of 90 days.
The F502 is perfect for chemical drum label applications, and for those looking to replace their legacy pin-fed systems.
Built for Industrial Use
The heavy-duty construction of the F502 color label printer includes an all-steel industrial cover, with a window for print bed visibility and status monitoring. It also includes improved sensors which allow for greater compatibility with specialty media, such as reflective metallic material. In addition to the standard roll-fed model, the F502 is also available in a roll-compatible version (L502) with the same build quality and basic feature set.
Improvements extend to the F502 Color Label Printer toolbox, allowing for increased control, including 'Pause' and 'Cut' functions. Firmware upgrades can also now be more easily performed.
Versatility Meets Economy
Not only is the F502 one of the most versatile desktop fanfold label printers on the market, it offers great value for small to mid-sized label applications. Separate CMYK ink cartridges contribute to a lower cost per label, since only colors that are empty need to be replaced.
Specifications
Printer

Print technology:
HP Thermal Inkjet
Inks:
Option of Dye or Pigment — Individual Cyan/Magenta/Yellow (26ml), Individual Black (78.4ml)
Print resolution:
Up to 4800 dpi
Print speed:
Artwork-dependent, Approximately 5.2 in/sec (13.2cm/sec) printing a 2.2in (56mm) wide image in normal mode
Print width:
1.0"–8.5" (25.4mm–215.9mm)
Print length:
0.75"–48" (19mm–1219.2mm)

Media

Media types:
Compatible with a range of paper, polyester, polypropylene, and vinyl label stocks
Media width:
1.5"–8.65" (38.1mm–219.7mm) including liner
Thickness
0.004"–0.01" (0.1mm–0.3mm)
Media sensors:
Gap, continuous, black mark. Auto-calibrating
Die-cut label gap:
0.125" (3.0mm)
Black mark:
0.125" (3.0mm) – 0.3" (8.0mm) Height, ≤1.25" (31.75mm) Width

General

Cutter/sheeter:
Powered
Input:
8.65" (219.7mm) max width, 6" (152.4mm) height from tabletop (unlimited capacity below)
Interfaces:
USB 2.0 connection and 10/100 Base-Tx Ethernet
Operating system:
Windows 7+ (32 and 64 bit)
Display:
2" mono display with buttons
Operating temperature:
59°–90°F (15°–32°C)
Storage temperature:
-40°–140°F (-40°–60°C)
Operating humidity:
20–80% RH
Non-operating humidity:
10–90%
Dimensions:
20" (508mm) W x 20.125" (511mm) D x 9.75" (248mm) H
Weight:
33.6 lbs. (15.24kg)
Agency Certifications
CE, FCC
Warranty:
One year
Afinia part numbers:
F502 w/ Dye Inks: 35431
Dye Printhead and Ink Set: 30986
Cyan Ink - Dye: 30636
Magenta Ink - Dye: 30643
Yellow Ink - Dye: 30650
Black Ink - Dye: 30657

---

F502 w/ Pigment Inks: 35424
Pigment Printhead and Ink Set: 30993
Cyan Ink - Pigment: 30664
Magenta Ink - Pigment: 30671
Yellow Ink - Pigment: 30687
Black Ink - Pigment: 30685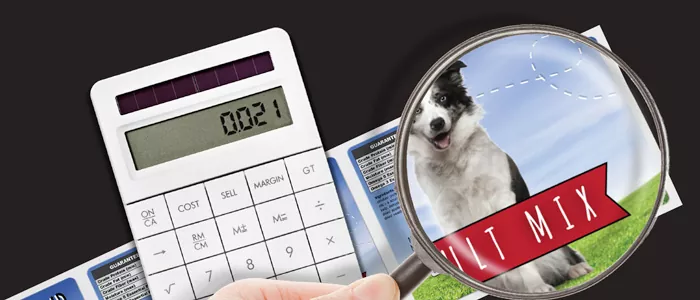 Try a Free Sample!
Want to know exactly how your labels will look?
And get a full breakdown of your cost per label?