X350 Digital Roll-to-Roll Press
Top Uses & Applications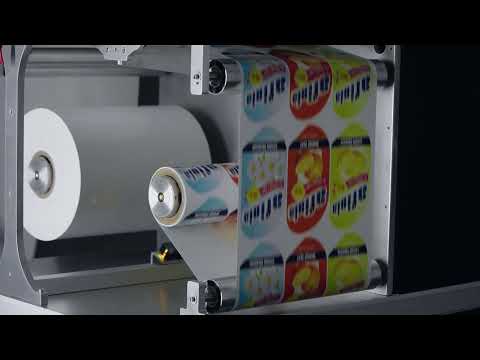 The next generation of roll-to-roll label and flexible packaging printers
With durable pigment inks, large ink and media capacities and fast print speeds, the X350 provides a combination of production capability, footprint size, and economy not found in compact desktop or large, expensive commercial presses. 
Achieve vibrant, professional-quality prints on die-cut or continuous label materials and flexible packaging films for a wide variety of product applications.
Here's a quick overview
Food-safe* CMYK inks
Small footprint, low energy usage
Up to 25m/min print speed
Print labels or flexible packaging films
* Food migration tests pending
X350 Details
Create durable prints
Built on the latest Memjet stationary printhead technology, the X350 uses pigmented inks that are free from harmful chemicals—great for food, beverage, agricultural, and many other industries. The X350's ink formulation is also more durable than traditional inkjet—preventing bleeding and print degradation due to moisture, UV, abrasion, and other common factors.
Built for production
The X350 is built for high-volume production—utilizing a 13-inch (350 mm) printhead, large ink capacities of 2 liters per color channel (CMYK), and print speeds of up to 18 inches per second to print large runs of labels or flexible packaging film quickly.
Compact and energy-efficient design
The attractive, minimal-footprint design fits almost any production space and incorporates an easy to use intuitive 21-inch HD touchscreen interface. In terms of energy consumption, the X350 uses only a fraction of bulky competitor machines within the same production class.
Cloud-based operation and remote management
Driverless, cloud-based operation means job management and maintenance can be done from any workstation, anywhere—on PC or Mac.
Specifications
Ink type

Aqueous inkjet — Pigment

Ink capacity
2L per tank (CYMK), 8L total
Printhead
2x nozzle redundancy;
User-replaceable
User interface
21" Touch Screen
RIP software
Basic RIP included;
Optional modules available
Print width
12.77 in (324.4 mm)
Print speed
Variable, Up to 18 in/sec (460 mm/sec)
Print resolution
Up to 1600x1600 dpi
Media width
Min: 2 in (50 mm);
Max: 13.75 in (350 mm)
Media thickness
Min: 2 mil (0.05 mm);
Max: 13.75 mil (0.35 mm)
Media type
Gap (die cut), Black mark, Continuous
Input roll max diameter
13.75 in (350 mm)
Air requirements
Ultra-quiet compressor included (integrated)
Power
Single phase 220V, 12A
Web slitters
Optional add on
Dryer
Optional add on
Operating temperature
59–95 °F (15–35 °C)
Storage temperature
Machine: -13–140 °F (-25–60 °C);
Printhead / Inks: 23-113 °F (-5 to 45 °C)
Humidity
20-80% RH
Applications
Labels, Flexible packaging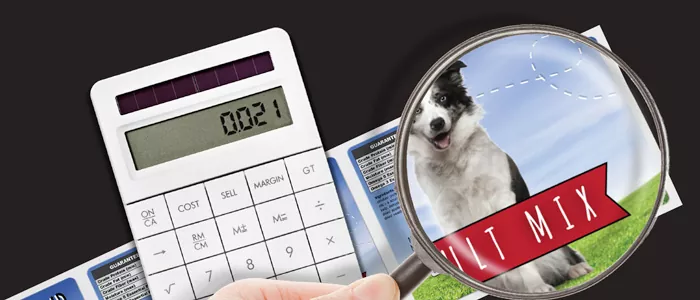 Try a Free Sample!
Want to know exactly how your labels will look?
And get a full breakdown of your cost per label?