Save money, reduce waste, and stay compliant.
Make a smart investment in your business
The chemical industry has historically outsourced product label printing, and many companies today still do. But technology has come a long way, and in-house label printing is worth investing in—both financially and logistically.
Printing your own labels offers significant benefits over outsourcing:
Save Time
By eliminating delivery and order processing delays.

Cut Costs
With no setup or rush fees and zero minimum orders.

Reduce Waste
By printing on-demand without excess pre-printed stock.
Improve Reliability
Without production issues, shipping delays, and proofing errors.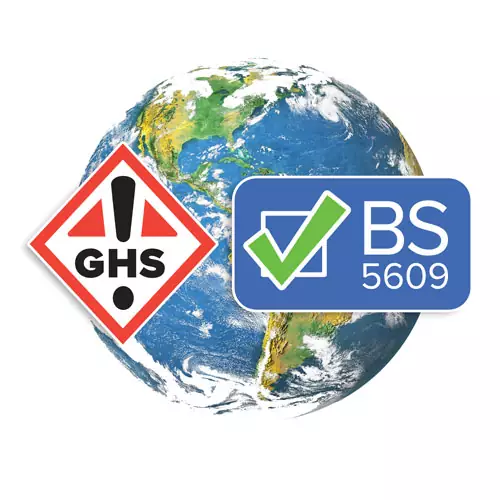 Print GHS-compliant and durable labels on-demand
Compliance with GHS (Globally Harmonized System) labeling standards is a legal requirement for most chemical products—and you can print GHS labels on any of our printers.  If anything changes, such as future legislation, you can protect yourself by taking full control of your product's labels.
BS 5609 durability standards
BS 5609 labels require marine-grade adhesive and high resistance to chemicals, abrasion, bad weather, and even UV light. At Afinia, we offer compatible substrate options with different surfaces, adhesive grades, and laminates to find the perfect label properties for your specific durable label application.
Eliminate production delays and expenses
When you have a label printer on site, you can design, modify, and print your labels on the same day. It completely eliminates the stress of minimum label orders, expensive purchasing rates, and setup, rush, or shipping fees. These are the expenses that can drive up costs far beyond just the price of the label.
Printing in-house keeps these costs in check and lets production—not packaging—determine your time-to-market.
Private labeling
In-house private label printing has massive potential for chemical manufacturers to sell the same products under multiple brand names and designs. Owning your own printer allows you to easily change designs and apply them to your containers and packaging to create fully-branded, customer-ready versions of your products..
Most GHS label printers use only basic red and black colors. With an Afinia product label printer, you can easily incorporate custom logos, photo-quality graphics, GHS symbols, text, barcode, and serializations—to stand out from the competition.
Permanently increase margins
Most companies see a full financial return on their investment within just months of purchasing. The combination of affordable technology, total logistic control, and minimal waste all add up to significant productivity and profit gains for your company.