Cannabis Label Consult
Simplify Your Marijuana Labeling, From Seed to Sale.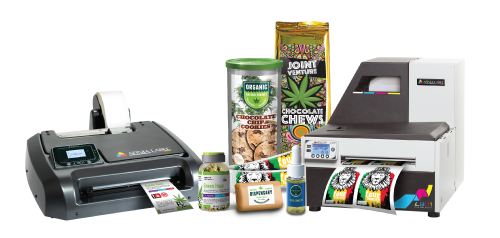 Stop outsourcing and using multiple labels now. Experience the freedom of in-house label printing.
Variable Data & Cannabis Labeling
Pull the data required for legal compliance from a spreadsheet, drop-down menu, or manual input. Change information from label to label. Do this as the label prints the first time, so there is no need to add labels or overprint information onto third party labels.
Lot/Batch Numbers
Dates
Strain/Type
Testing Data
THC/CBD Content
Barcodes
Why print labels in-house?
Fill out the form below for a free, no-obligation consultation