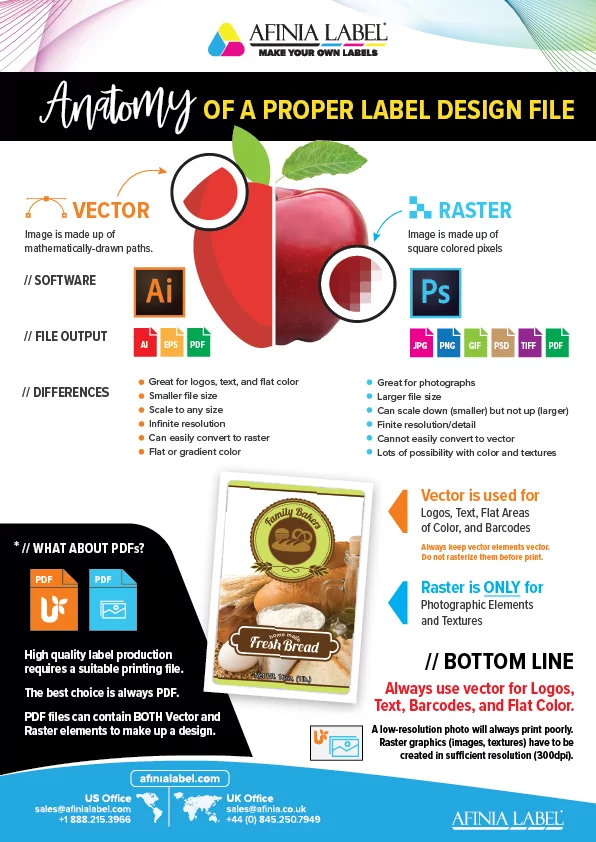 The graphic below demonstrates the differences between vector and raster.
Vector Graphics
Vector design elements are created with mathematically-drawn lines and shapes and are typically used for logos, text, flat areas of color, and barcodes. As a helpful note, always keep the vector elements vector. Do not rasterize them before you print them. Otherwise, it will limit or destroy the image's quality.
Raster Images
Raster (pixel-based) images should only be used for photographic elements and textures. A low-resolution photo will always print poorly. It is recommended for raster graphics (images, textures) to be created in a sufficient resolution of at least 300dpi.
What about PDFs?
High-quality label production requires a suitable printing file, and the best choice is always a PDF file. PDFs are ideal because they can use both vector and raster elements to make up a label design.
For more information, check out the infographic below, or download it as a PDF here, Afinia Label Label Design.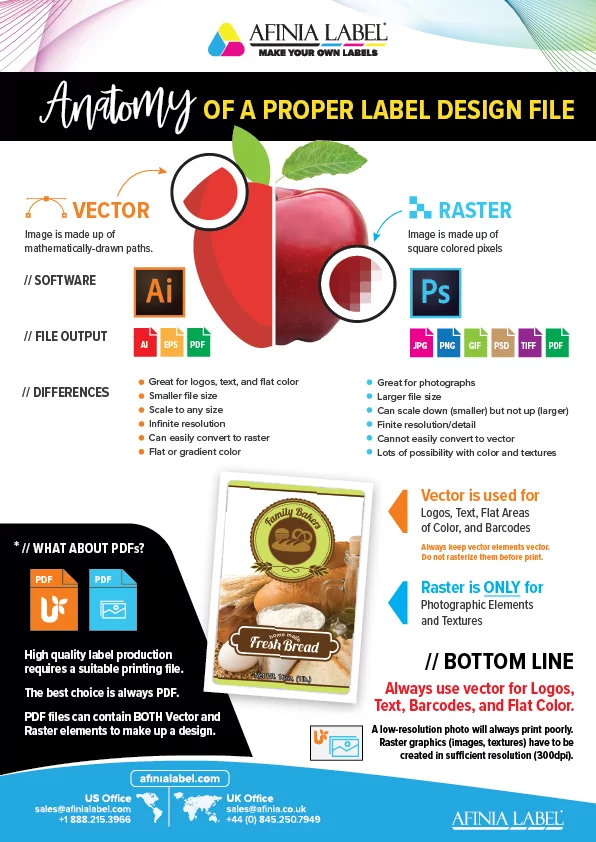 Learn more about our color label printer options.